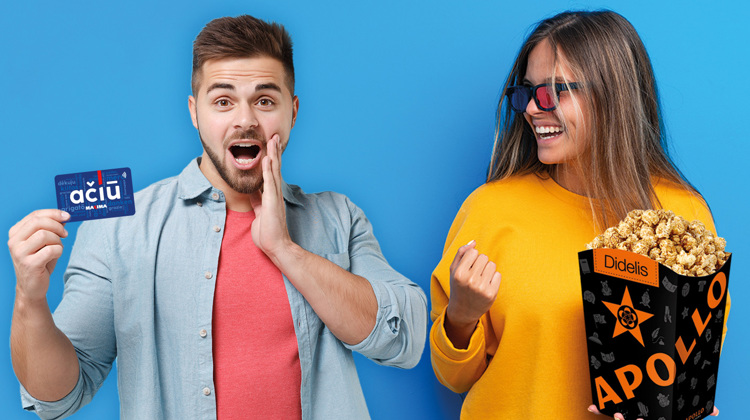 AČIŪ cinema Tuesdays
More offers and discounts with your AČIŪ card! Movie fans can watch Apollo Kinas films in Vilnius and Panevėžys at a cheaper price! Every Tuesday, cinema tickets are 50% off the regular price. Look for a discount code maxima.lt
How to get the discount?
1. Choose the desired screening.
2. Select the ticket category "Regular Ticket".
3. Select the desired seats and enter the discount code before payment.
You can use your ticket discounts when you buy your tickets online, on the mobile app, or at the cinema box office.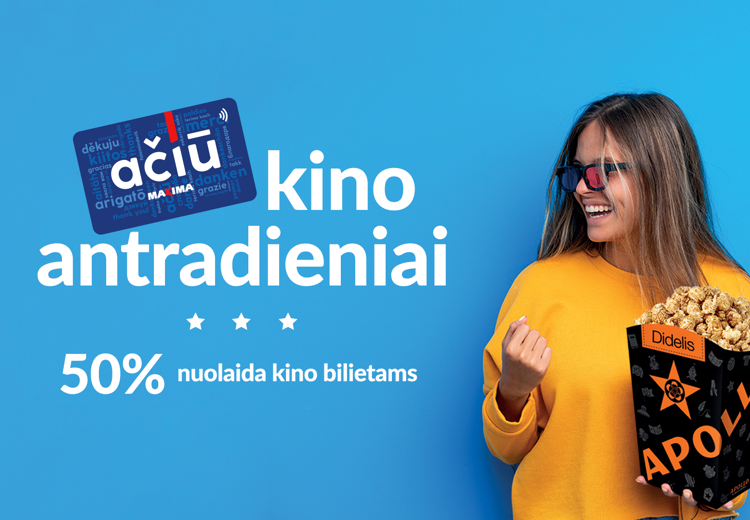 Terms of the offer:
The offer is valid for all Apollo Kinas cinemas showing on Tuesdays, selecting the "Regular Ticket" category.
The offer is open to anyone who buys cinema tickets on the website, mobile app, box office, or cinema information desk.
Discounts apply to Club, Double, and Liuks seats.
Discounts are not cumulative and do not apply to special screenings, events, or film festivals.
The discount code is not valid on holidays and public holidays.
The discount code for the AČIŪ card is subject to all normal Apollo Kinas internal and ticketing rules.