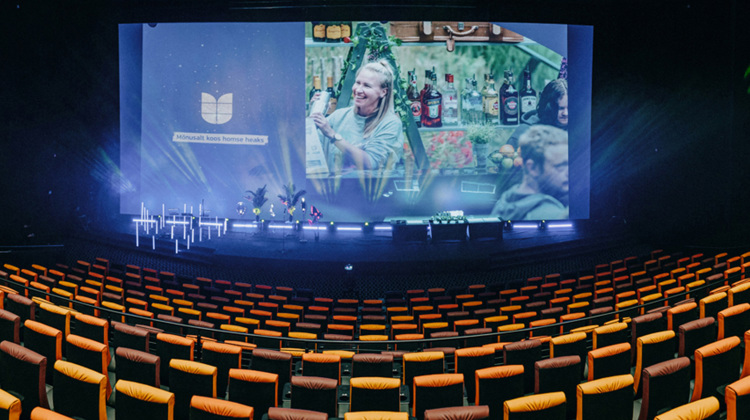 Advertising in Apollo Kinas cinema
Apollo Kinas is proud to provide the best quality cinema advertising services in Lithuania. Thanks to the highest video and audio technology, your advertising will reach your customers the way you want it to. Cinema advertising has become a unique channel that has been embraced by a huge number of companies and has grown in popularity over the last few years.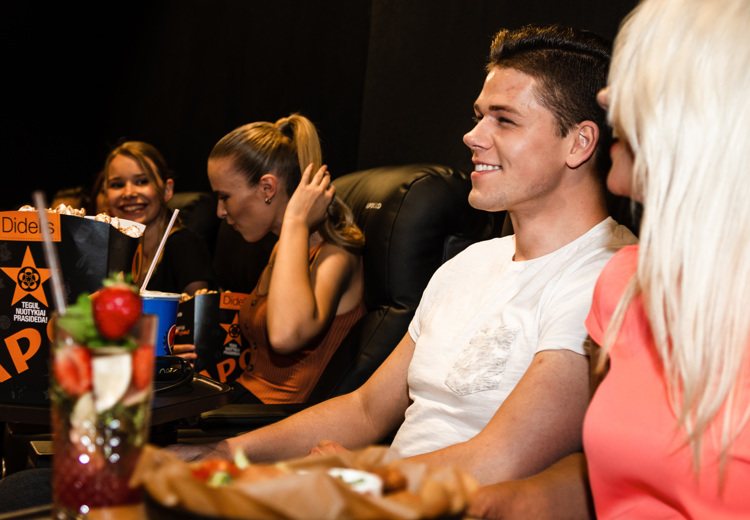 Highly absorbable content
Apollo Kinas cinemas in Vilnius and Panevėžys are located in the main shopping malls of these cities and are visited by thousands of people every day, with a huge audience for cinematic adventure and entertainment. There is no doubt that cinemas in these shopping centers are one of the most attractive leisure activities, and the audience, seated in the auditoriums and comfortably seated, receives advertising much better than in any other space. In addition, advertising is placed between film trailers, thus maintaining the viewer's attention throughout the period. Apollo Kinas provides the highest quality technology and space for our partners to shine on the big screen.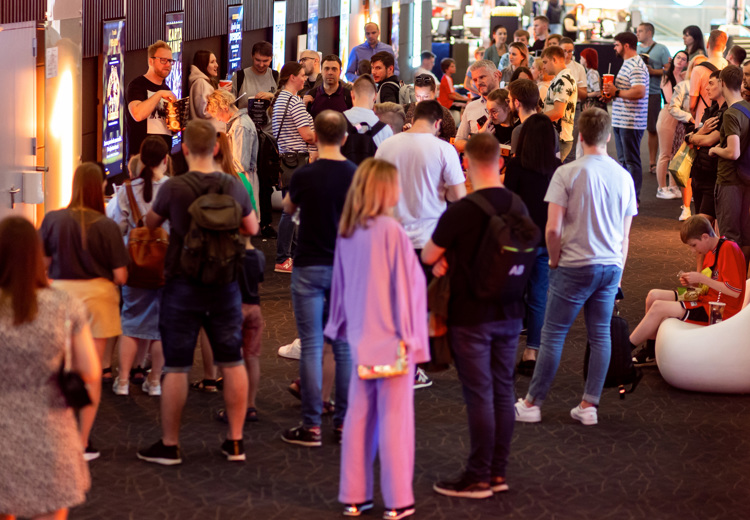 Reaching all audiences
Advertising at Apollo Kinas has become an effective channel for a wide range of companies because, depending on the film, our cinemas are visited by all possible age groups - from children to seniors. Finding the right audience is easy for an advertiser - all you have to do is choose a film from the cinema schedule that can be linked to your product or service.
Let your commercial shine on the big screens of Apollo Kinas!
To find the right advertising solution and price for you, contact info@apollokinas.lt
Advertising channels
Big screen advertising. Advertising on the big screens of our cinemas is undoubtedly the best channel to reach your audience. While sitting in the dark and cozy Apollo Kinas auditorium, munching on snacks, people absorb the images much better. Finally, advertising is integrated into the whole block in such a way that the viewer doesn't feel negative emotions even if he or she can't get past the ad.
Advertising on TV screens. LED TV screens for advertising are displayed in all common areas of Apollo Kinas cinemas. This way, advertising reaches the audience before they enter the cinema and wait for the magic to begin. Digital posters are also installed in all Apollo Kinas common areas and can display either static pictures (or visuals) or video clips without sound.
Product presentation. Apollo Kinas also offers the possibility to showcase or have your products tasted in the common areas of the cinema. If you have any other special ideas on how Apollo Kinas could contribute to the presentation or promotion of your product, we would love to hear from you! Email us at info@apollokinas.lt and we'll be in touch shortly.