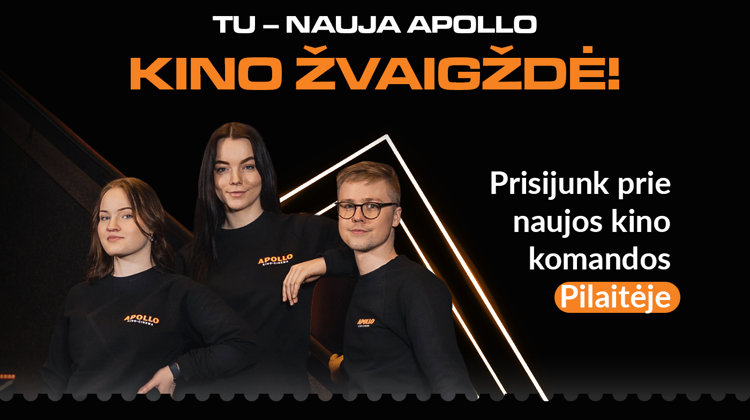 We are looking for movie fans!
We have already opened 17 state-of-the-art Apollo Kinas cinemas across the Baltic States. These include cinemas 1 in Panevėžys and 2 in Vilnius. To ensure the best experience in the cinemas, we have installed state-of-the-art RGB laser and 4K resolution projectors that allow you to experience the images being shown and get away from reality for a few hours.

The vision of Apollo Group is to become the largest and most modern entertainment company in the Baltic States. To achieve this, we are not afraid to take bold and innovative decisions, applying state-of-the-art technology and maintaining the highest competencies in the market. By creating a respectful and playful environment, we create spaces where our customers enjoy spending time.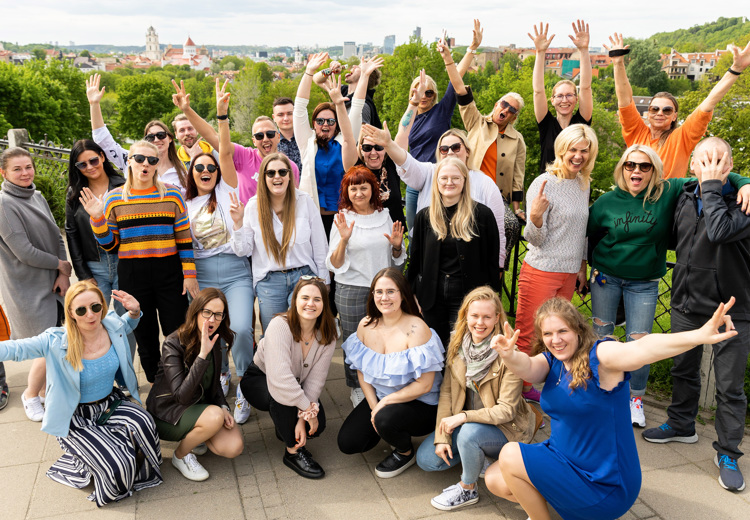 Do you like the cinema? Do you know all the best movies? Do you follow movie news?
We are looking for candidates who are passionate about great customer service to join our friendly team. Apollo Kinas are looking for people who are fun, friendly and enthusiastic as we believe this builds an atmosphere that creates a great place to work and a great place for entertainment.
If you are interested in any of the roles listed, please submit your application below.