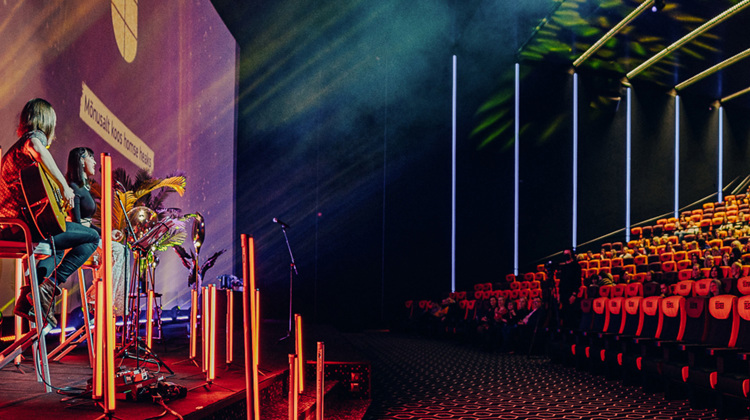 Private events for business partners
Are you looking for a venue where you can organize your company event or celebration? Look no further, because Apollo Kinas in Vilnius and Panevėžys is the perfect venue for your event, as our halls are perfectly suited for more than just watching movies!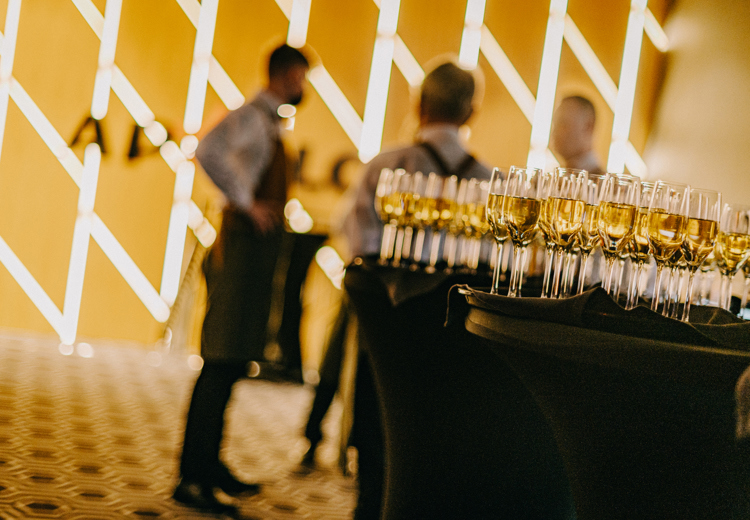 A cinema space for any event
The highest quality video and audio technologies, space adaptation solutions, and indescribable comfort allow Apollo Kinas halls to host the most diverse types of events - private film screenings, corporate parties, employee birthdays, conferences, training, and even Christmas parties.
Apollo Kinas can offer a wide range of room sizes to accommodate your company's needs and can accommodate up to 314 people at a time. This is a unique opportunity to bring traditional celebrations into an unconventional environment filled with magic. Your colleagues or partners will be amazed!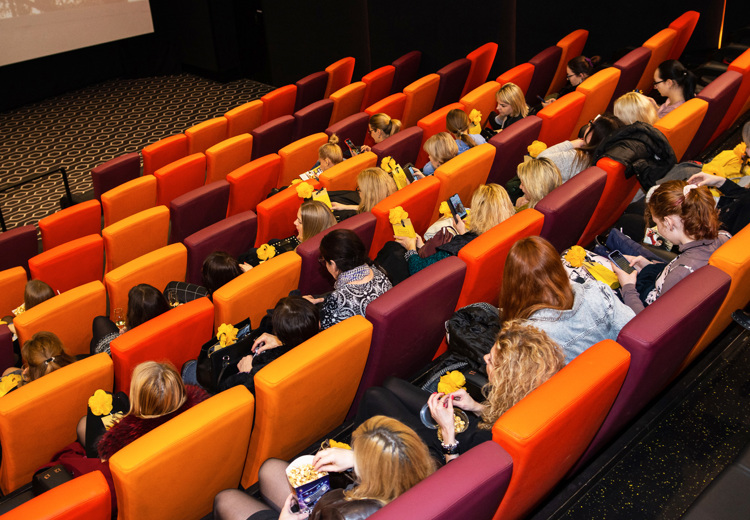 Privatūs seansai
Privatūs renginiai yra neeilinė galimybė sukurti kino magiją jūsų įmonei. Uždaro renginio metu "Apollo Kinas" salėse galite tik su savo kompanija ar verslo partneriais pažiūrėti pačius naujausius, o kartais, esant galimybei, dar nerodomus filmus. Jei tik pageidausite, prieš filmą didžiajame ekrane galėsite rodyti bet kokį jums reikalingą turinį pačia didžiausia raiška ir aukščiausios kokybės garsu, naudotis visa garso bei vaizdo technika. Priklausomai nuo salės dydžio, galime pasiūlyti nuo 78 iki 314 vietų sales.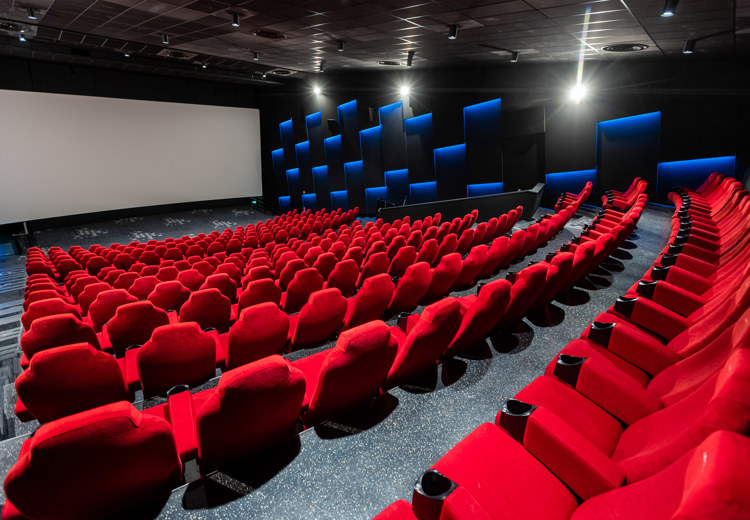 Konferencijos
Kai visi ieško nestandartinių erdvių konferencijoms, "Apollo Kinas" siūlo būtent tai. Išskirtinė atmosfera, nepriekaištinga akustika ir tobulą komfortą pajusti leidžiančios kėdės padės jūsų auditorijai dar geriau įsisavinti turinį. Prie to taip pat prisidės ir aukštos kokybės technologiniai sprendimai. Esant poreikiui galime suorganizuoti ir priėmimui skirtas erdves su staliukais kavai ar maitinimui.