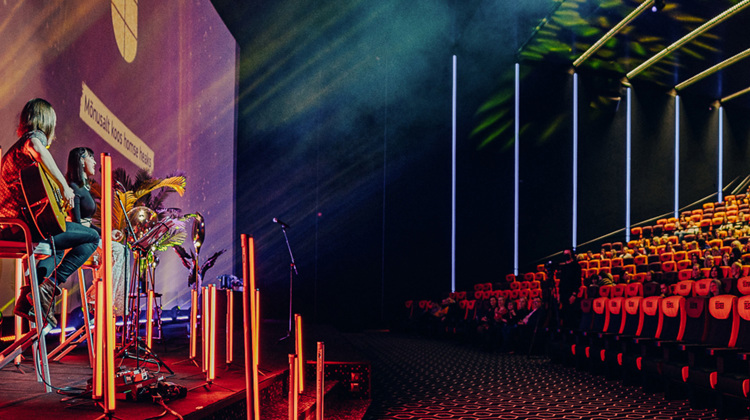 Private events for business partners
Are you looking for a venue where you can organize your company event or celebration? Look no further, because Apollo Kinas in Vilnius and Panevėžys is the perfect venue for your event, as our halls are perfectly suited for more than just watching movies!
A cinema space for any event
The highest quality video and audio technologies, space adaptation solutions, and indescribable comfort allow Apollo Kinas halls to host the most diverse types of events - private film screenings, corporate parties, employee birthdays, conferences, training, and even Christmas parties.
Apollo Kinas can offer a wide range of room sizes to accommodate your company's needs and can accommodate up to 314 people at a time. This is a unique opportunity to bring traditional celebrations into an unconventional environment filled with magic. Your colleagues or partners will be amazed! To enquire about a personalized offer, please contact us at info@apollokinas.lt and we will get back to you shortly.