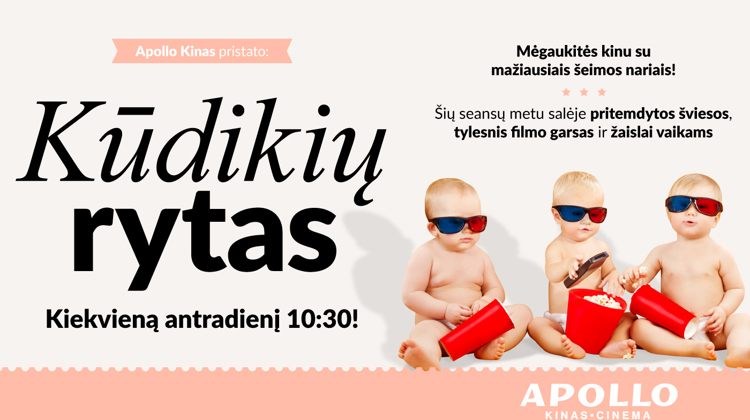 Baby Morning
Enjoy the cinema with the youngest members of the family!
Baby Morning is a special event where all film fans can take their youngest ones to the cinema. No need to worry about your baby laughing or crying because that is a natural part of the event! When choosing a film, we take a look at new releases suitable for babies. Films are shown in a child-friendly 2D format. Throughout the screening, there are dim lights and the sound is quieter.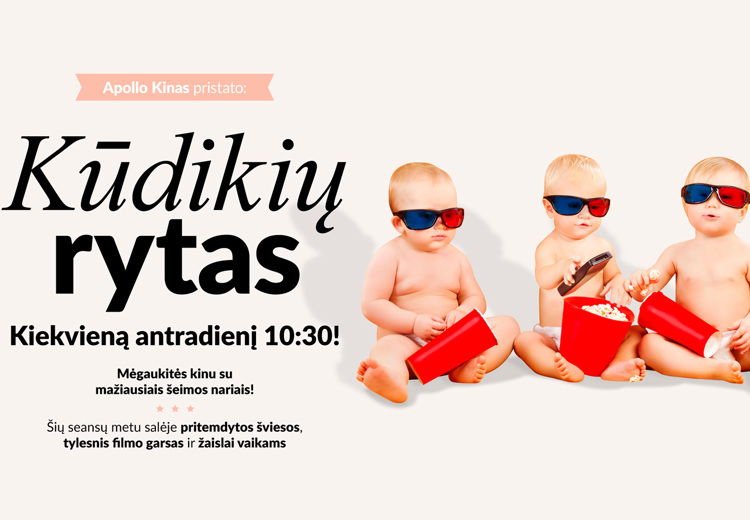 Additional information
Standard ticket pricing applies to baby morning screenings.
During the special screening, the lights will be dimmed, the sound will be quieter and you will find toys for children.
When buying a ticket, a place is also reserved for your child.
Screenings are held every Tuesday.